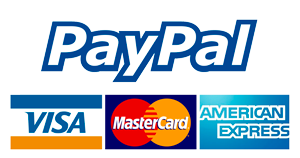 Private Airport Transfers
Cancún & Riviera Maya
Cancún phone: +52 (998) 275 4017

Sun Block Lotion SPF45
150ml
US$12
Sunscreen lotion with a 45 SPF made with palm tree oil base, zinc oxide coconut skin extracts, soy oil and achiote. It is natural and biodegradable so it is recommendable for all the family and for nature. It is a water resistant product so it is safe to use in reefs, cenotes, mangrove swamps, animals and plants. It is an all day use product.

After Sun Lotion
150ml
US$12
This synergetic mix of achiote, chaya and bee wax reinforces the skin defenses helping it recover its energetic potential and prevents early aging. It protects the skin against damages caused by the environment and at the same time it creates a protective layer that hydrates and moisturizes softly. On top of nurturing the skin leaving it with a healthy looking appearance and regenerating dead cells, it helps as a treatment for sunburns thanks to its antiflamatory, antiseptic and scaring properties (because of its high content of achiote).

Insect Repellent
75ml
US$5
Nice smelling biodegradable insect repellent. It absorves quickly offering protection against all kinds of insects, particularly in the jungle or high humidity zones. Made from natural ingredients and ancent mayan formulas, not only does it protect but it soothes from previous insect bites.
Biodegradable Products
Most park and attractions require the use of eco-friendly products before getting into them or doing the activity (such as swimming, snorkeling) to conserve the enviroment, If you have a regular sunscreen, They will not let you use it
We deliver at the airport on your arrival date, If you have purchased hotel transfers whit us, our driver will give you the product, otherwise indicate us the flight arrival information and our airport staff will contact you.